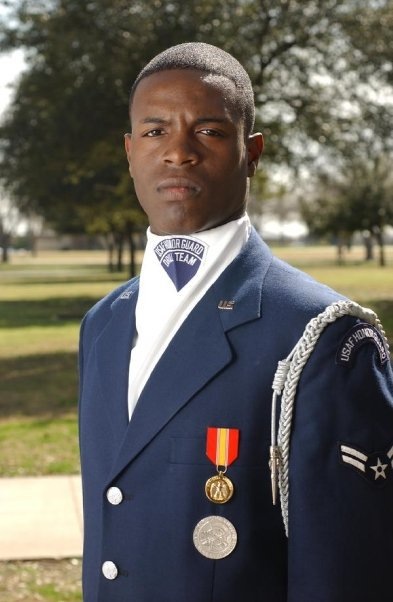 Wounded Vet Gets Help From the North Carolina Heroes' Fund
A veteran of tours overseas including in Afghanistan, SSgt. Parker served in the Air Force Honor Guard for four years and as a security forces specialist for another four years.
While stationed at Kandahar Air Field, Afghanistan he was trying to do the routine activities of deployment while "off the clock" but nothing is ever routine. SSgt Parker was on the way to do laundry and was talking to his wife on his cell phone. The sound of a mortar whistled through the air and the next thing he knew was that he was on the ground, ears ringing, with blood running down his face. This was his first traumatic brain injury. As with many injuries, the damage is not always visible. Soon after this incident SSgt. Parker struggled to sleep. He would go days without sleeping.
Later in this deployment he was on patrol with his unit and they came upon NATO troops who were clearing tank mines. The mine sweepers waved them to pass but only 20 meters later their truck was in the midst of a fiery explosion. The blast almost completely upended their truck. At the medical clinic they were diagnosed with slight concussions. This was his second brain injury.
That only made sleeping worse for SSgt Parker. He became hyper-sensitive – light and sound became an enemy much like the Taliban had been. He was eventually medevac'd to Germany and was diagnosed with Post-Traumatic Stress Disorder.
Returning home is not always easy. A returning warrior cannot just turn off the threats of the battlefield. SSgt  Parker was no exception. He spent the first two weeks home in his bedroom – the windows covered to provide complete darkness. Depression was a daily battle. Going on an outing with his wife was a major challenge as he felt threats everywhere. He had to sit with his back against the wall because he had to know where everyone was, what they were doing, and where the exits were. This is the life of our heroes who struggle with PTSD and TBI.
Despite challenges of trying to go to school while battling his Traumatic Brain Injury, SSgt Parker was doing well taking care of his wife and six-year old daughter, with another child on the way. An unexpected financial strain hit the Parkers in connection with his focus on his treatment for his TBI. To help Rommie and his family get caught up on their finances, the North Carolina Heroes' Fund paid some monthly bills including a car payment and a power bill.
The life of a vet with PTSD and TBI is a daily struggle. They focus on making it through each day. Financial hardships are an extra burden that they should not have to battle. The North Carolina Heroes' Fund is proud to help these military families with critical financial support.