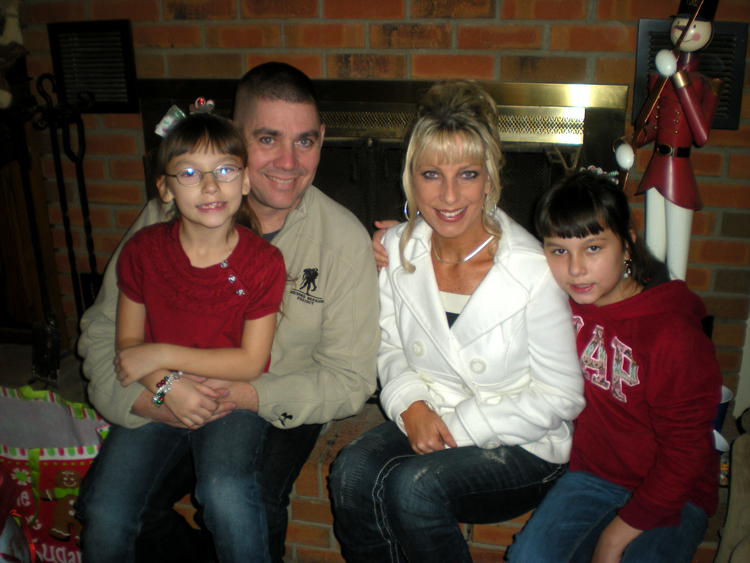 Past Recipient Doing Well – North Carolina Heroes' Fund Update
Sgt Noble Salerno was a Fort Bragg soldier who served two tours overseas, deployed to Afghanistan in support of Operation Enduring Freedom and to Iraq in support of Operation Iraqi Freedom.  In early 2008, he was one of the North Carolina Heroes' Fund's first grant recipients.
During these deployments, Salerno sustained a severe hip injury when crushed by a Humvee.  SGT Salerno also suffered from Leishmaneisis, which is a skin disorder that is usually transmitted by mosquitoes and sand-fleas. When Sgt Salerno returned to Fayetteville to his wife and two daughters, his injuries and the transition to civilian life, like many returning soldiers, put a strain on his finances. Thnoblesalerno2e North Carolina Heroes' Fund helped the Salerno family get through a challenging time.
Salerno is medically retired from the US Army and lives in Little Rock, Arkansas. While he still has some of the medical impacts of PTSD and his leg injury, he is making the most of his post-military life. He has already completed his first Master's degree in business and is currently pursuing a second Masters. He ultimately wants to obtain a doctorate degree.
While retired from the military, the Salernos live on Little Rock Air Force Base and Noble wants to help those who are still serving. In addition to school, he is interested in starting a charity which helps other military servicemen and women transition.