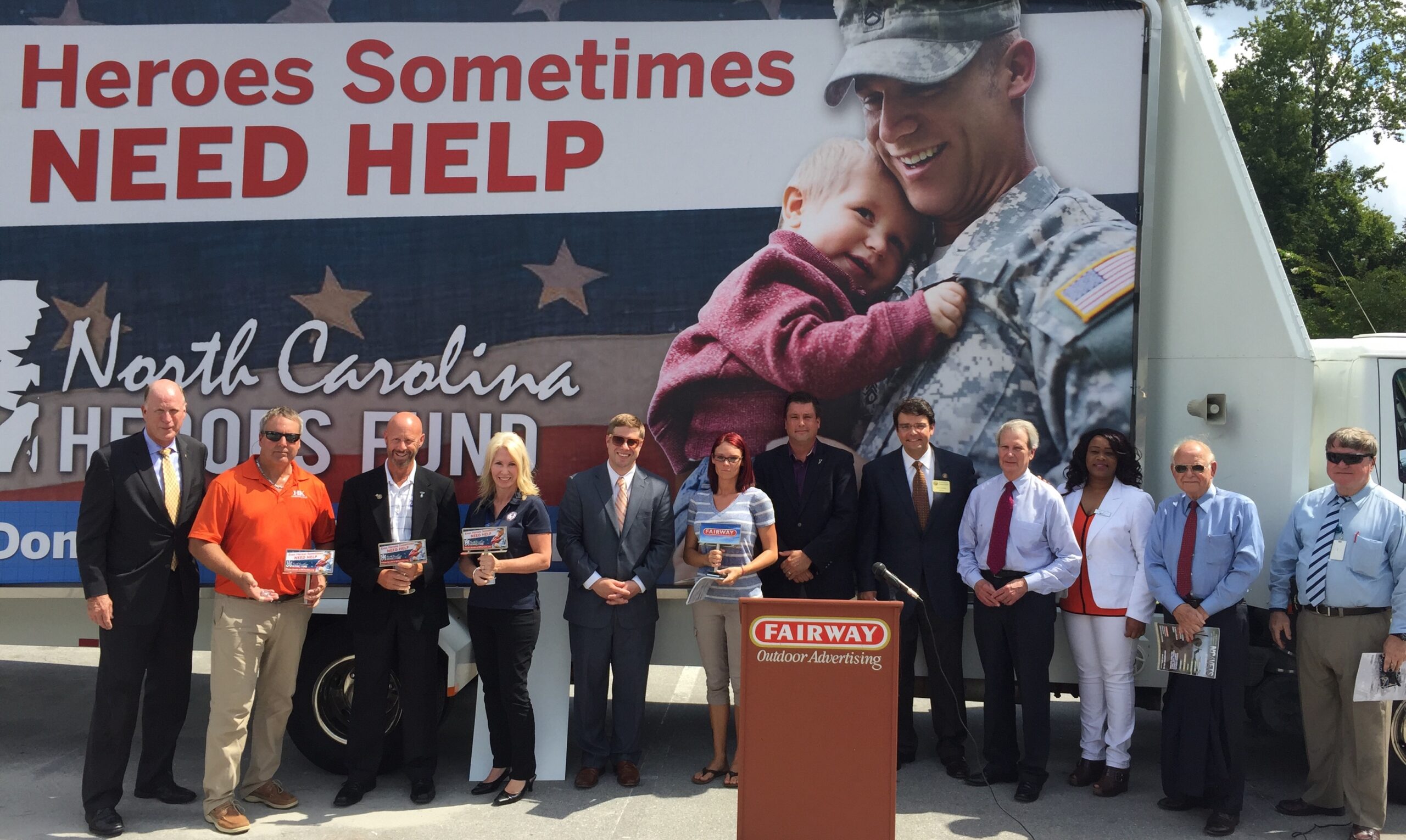 NC Heroes Fund & Purple Heart Homes Team up to help Marine's Widow
Last week, The North Carolina Heroes Fund, Purple Heart Homes, and local contractor Curtis Priest announced the completion of the work done on the home of Ginger Lay (wife of Cpl. Stephen Lay, deceased). Congressman Walter Jones, NC Director of Veterans Affairs Ilario Pantano, Sheriff of Onslow County Hans Miller, Onslow County Commissioner Paul Buchanan, community partners Purple Heart Homes and Curtis Priest, NCHF sponsors Fairway Outdoor Advertising attended the ceremony to help present a check for over $9,000 to Ginger.
Please read the following articles for more information.
https://www.jdnews.com/article/20150825/NEWS/150829279/15101/NEWS/?Start=1
https://www.twcnews.com/nc/coastal/news/2015/08/25/north-carolina-heroes–fund-helps-.html
https://www.witn.com/home/headlines/Groups-give-money-to-Marine-widow-to-help-with-home-repairs-322897651.html