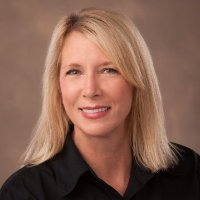 Julie Roper, Past Chair (Raleigh)
Julie Roper is currently the Manager of External Relations at PSNC Energy in Raleigh, North Carolina. Julie is responsible for communications with city and county officials as well as managing PSNC Energy's community giving and involvement within the Raleigh/Durham region. She has a MPA from Appalachian State University and has been with PSNC Energy for the past 25 years. Prior to joining PSNC Energy, Julie served in the Air Force for four years.
Julie has been involved in various civic organizations such as Girls on the Run, Alliance for Youth and Children, Run for the Money, Schiele Museum, Southern Gas Association, Junior Achievement, Leadership Gaston, Gaston Chamber of Commerce, HBA of Gaston County and NCHBA and has served as the Chair of the Board of Directors at Habitat for Humanity, Montcross Chamber of Commerce, and Crime Stoppers of Gaston County.
Julie has been a member of the PSNC Energy's President's Circle. She was chosen as the GCHBA Associate of the Year and received the GCHBA President's Award. Most recently, Julie was awarded the Leadership Gaston Distinguished Alumni Award.