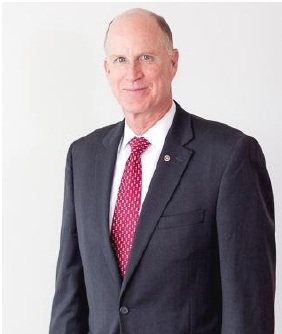 David Hayden, Past Chair (Raleigh)
David Hayden joined Smith Anderson in 2011, after serving as the general counsel and board secretary for USfalcon, Inc.  Hayden has extensive experience in government contracting, corporate investigations (internal and government) and employment law.  Hayden previously served as an Assistant United States Attorney for the Eastern District of North Carolina, investigating and prosecuting federal crimes as well as supervising all military attorneys authorized to practice in federal court in eastern North Carolina.
Hayden served in the United States Army for 29 years before retiring in 2005.  Colonel Hayden served as both an Engineer and Judge Advocate Generals Corps Officer.  Hayden's military career included 12 years of airborne assignments at Fort Bragg, N.C., engineer company commander, criminal law professor and department head at the U.S. Army JAG School, senior litigation attorney and branch chief for the U.S. Army Litigation Division, deployment to Afghanistan as the senior legal advisor to the theater commander, and senior legal advisor to NORAD and the United States Northern Command.