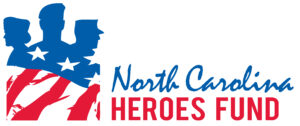 Raleigh Heroes Happy Hour
Tuesday, December 6th 5:30-7:30pm
NC Advocates for Justice
1312 Annapolis Dr. Suite 200, Raleigh
Sponsored By:
USFalcon
Smith Anderson
Join Us for Cocktails, food and great Raleigh Fellowship, and to learn more about the families assisted by the NC Heroes Fund
Donations will be Accepted
*If you can't make the event, but would like to make a donation to the NC Heroes Fund, you can send a check to PO Box 652, Pineville, NC 28134 or make a credit card donations through our website www.ncheroes.org
RSVP To Heather whillier@ncheroes.org or Andi Curtis acurtis@wakemed.org
Sometimes, even Heroes need help.  The North Carolina Heroes Fund is a 501c3 non-profit dedicated to helping NC veterans and their families' bridge the gap to overcome temporary financial hardships. The NC Heroes Fund helps local, North Carolina veterans who have recently been discharged from the military and are readjusting to civilian life.