Please join us on Tuesday, May 23rd for our Annual Raleigh Heroes Lunch with guest speaker Rear Admiral Benny Suggs!
Columbus County native Benny Suggs has made a career out of pursuing his passions. After he graduated from NC State, his love for and fascination with airplanes led him to the Navy, where he spent 30 years before retiring in 2000 as a rear admiral. He flew attack and fighter jets from the decks of 12 different aircraft carriers. He commanded Attack Squadron 55, the supply ship USS San Diego, the aircraft carrier USS America, Carrier Group 6, Battle Force Fifth Fleet and his last assignment was Deputy Commander in Chief of the US Special Operations Command. After that, he pursued his lifelong devotion to motorcycles at Milwaukee, Wis.-based Harley-Davidson, where he worked in senior management for the past decade. He left his job as general manager of Rider Services and the Harley Owners Group, which has 1.2 million members worldwide, to devote his energies to another passion: NC State. After four decades away from North Carolina, Admiral Suggs joined the NC State Alumni Association as its executive director in June 2010. In September, 2016 he was inducted into the Order of the Long Leaf Pine Society by then Governor Pat McCrory.
What: Raleigh Heroes Lunch. One of Two Major Annual Fundraising Events for the NC Heroes Fund
When: Tuesday, May 23rd 11:30-1pm
Where: City Club Raleigh, 150 Fayetteville Street, 28th Floor – Wells Fargo Building, Raleigh, NC 27601
Tickets: Purchase Tickets here $100/Person
For Sponsorship Information, or to RSVP, Contact Heather Whillier 828-284-2858 or heather@ncheroes.org
Thank you to our Sponsors!
Patriot Sponsors: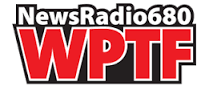 Table Sponsors: